Old Huttonian Association Reunion
Centenary Celebration
Saturday 24 th September 2022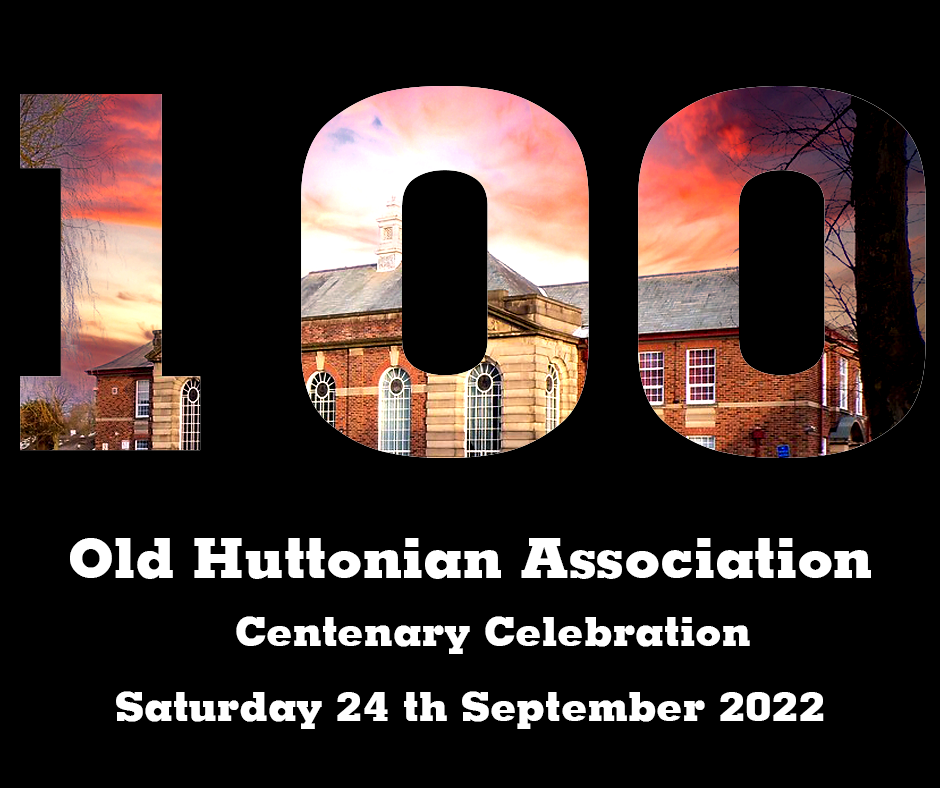 Dear Old Huttonians,
The Old Huttonian Association was first convened in 1921 by the Rev C P Hines and it celebrated its 100 th birthday last year. Alas, due to covid it was not possible to celebrate the event.
The Association invites you to this year's Reunion which will be held in the School Hall on Saturday 24 th September 2022 and some time will be given to look back over the 100 year history of the association.
The Hog Roast will be provided by the Striped Pig Company which is run by Old Huttonians Will and John Walne.

Please complete the google form along with your payment by Thursday 8 th September 2022
The school aims to keep all past students up to date with how the school continues to develop via its website - www.huttongrammar.org.
We would like to invite Old Huttonians to contribute to the page.
If you have any news stories, articles or information you would like us to include on the website please email to Helen Beresford at h.beresford@huttongrammar.org and it will be posted on an OHA page. You can also follow us on twitter @HuttonGS. I hope to see you all at the upcoming dinner, supporting the next era of the Old Huttonian Association!
Best Wishes
Ian Rawsthorne